DEMENTIA CARE SPECIALISTS

....
THE TERM DEMENTIA IS OFTEN MISUNDERSTOOD - and some people use the terms Alzheimer's and Dementia interchangeably thinking they mean the same thing. What many people don't realise is that dementia is not actually a condition in itself, but a broad term used to describe the symptoms that can occur when the brain is effected by specific diseases and conditions. The word 'Dementia' describes a set of symptoms that may include memory loss and difficulties with thinking, problem solving or language. These changes are often small to start with, but for someone with dementia they have become severe enough to effect daily life. A person with dementia may also experience changes in their mood or behaviour. A build up of abnormal proteins in the brain is to blame for most types of neurodegenerative dementia. The most common causes that lead to dementia are:- Alzheimer's, Dementia with Lewy Bodies and Frontotemporal Dementia. Restricted blood supply to the brain (stroke) can also lead to Vascular Dementia. Exactly how dementia progresses will differ from person to person and can depend largely on the type of dementia diagnosed.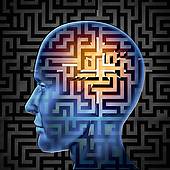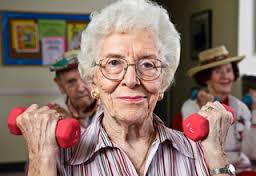 STAYING INDEPENDENT
'IF PEOPLE UNDERSTOOD THAT THEY HAVE A CHOICE, THAT THEY CAN
RECEIVE CARE AND SUPPORT IN THEIR OWN HOME, THEY WOULD FIND IT MUCH EASIER'

People often feel happier if they can remain in their own homes for as long as possible. With our expertise in dementia support, will help people to lead actual purposeful lives, doing what matters most to them and helping them to maintain their independence and be content in their own home. Studies using advanced brain imaging techniques have proven that old memories in people with dementia are untouched by the illness. Once you grasp this fact not only does it greatly clarify much of what they are saying and doing, it also provides a key with which to unlock their isolation and ill-being.
Understanding this enables you to help them make sense of their surroundings and to actually enjoy their life…. to permanently occupy a state of CONTENTED DEMENTIA. Being calm and content basically means the person is happier. They are then better able to handle the difficult symptoms and challenges of dementia as they become more positive, active and more interested in their daily life. The more contented and relaxed they are, the lower their stress levels will be, and so will yours.
PERSON CENTRED APPROACH
This approach was developed in the UK by Professor Tom Kitwood, a pioneer in the field of dementia care in the 1980's, and has now received worldwide recognition. Studies have shown this approach brings about a reduction in aggression, the need for hospital treatment and the use of anti-psychotic medication. Although people with dementia may share the same diagnosis it does not mean that they need the same level of care and support………………

'IF YOU'VE MET ONE PERSON WITH DEMENTIA
YOU'VE MET ONE PERSON WITH DEMENTIA'
Each and every one of us is unique and those with dementia are no different, each person experiences dementia in their own unique way. Using this and Different Cares Contented Dementia approach, we will ensure that the care and support is centred around your loved ones needs and preferences. We ensure that all relevant parties, not least yourself and loved one, are involved in the care planning process. We recognise that people with dementia also have unique values, personalities, life biographies and ultimately life experience.

'A person with dementia is still a person. We will not define them by their dementia diagnosis, but by their uniqueness as a human being, demonstrating that we at Different Care promote equality, diversity and challenge all forms of discrimination.'
LIVERPOOL DEMENTIA ACTION ALLIANCE....
The Dementia Action Alliance has 7 principles to which Different Care is signed up to these are:-
1] I have personal choice and control or influence over decisions about me
2] I know that services are designed around me and my need
3] I have support that helps me live my life
4]I have the knowledge and know-how to get what I need
5] I live in an enabling and supportive environment where I feel valued and understood
6] I have a sense of belonging and of being a valued part of family, community and civic life
7] I know there is research going on which delivers a better life for me now and hope for the future